iPhone App

Want to get rid of stubborn, unwanted fat that will not respond to diet and exercise? Smartlipo body contouring is one of the most popular forms of laser-assisted lipolysis. Smartlipo surgeons can sculpt and shape nearly any area of the body safely by using this leading FDA approved laser technique that melts away fat and tightens skin.
Everything you need to know is right here at your fingertips with this amazing and convenient app that explains Smartlipo procedures in detail and features the most important facts and information patients need to know.
The application features 3 sections:
Key information on SmartLipo (costs, recovery, procedure, target areas)
Video and Picture Galleries
Search and Locate Surgeons (US only)
In the Galleries Section - Browse Before and Pictures of real patient cases and Watch a series of colorful illustrated videos that present Smartlipo step-by-step, from start to finish.
This application is specifically designed to get prospective patients answers to the most common Smartlipo questions, such as:
What is Smartlipo?
What are the advantages and benefits of Smartlipo?
How is Smartlipo performed?
What are the average costs and fees associated with Smartlipo?
What are the most targeted areas of the body?
What to expect during recovery after Smartlipo?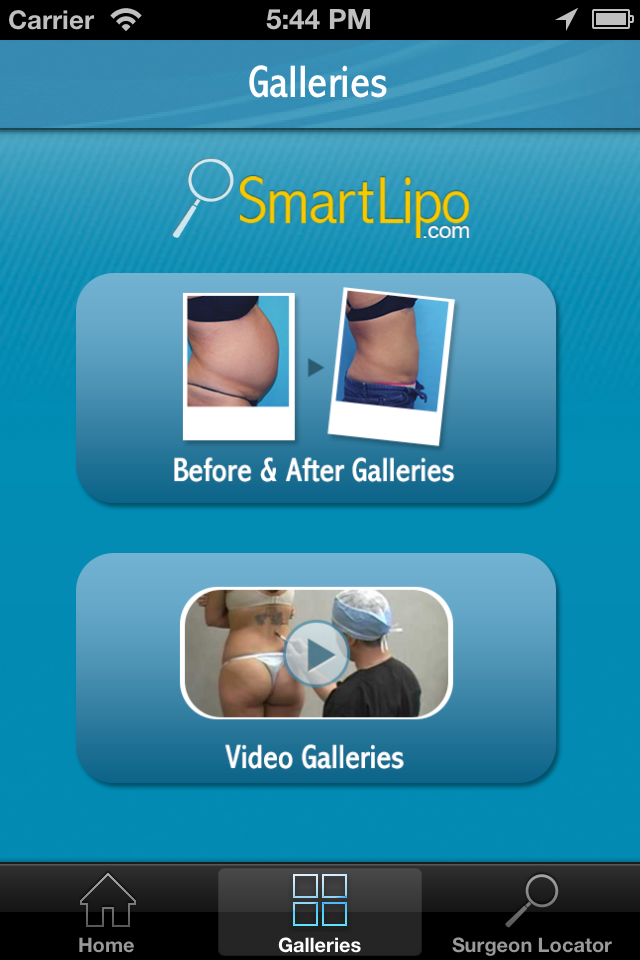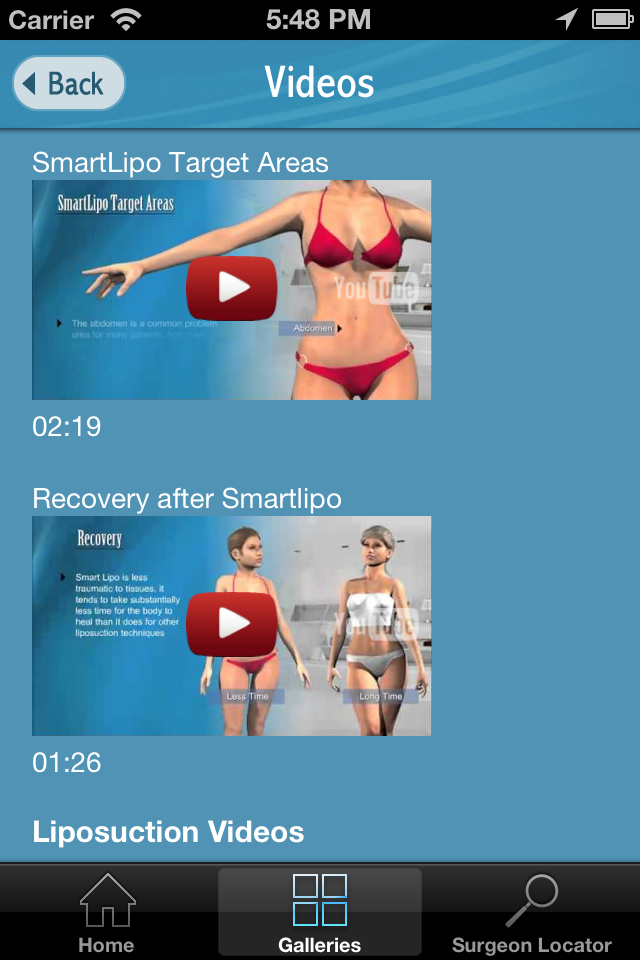 In addition, patients can search and find Smartlipo specialists nationwide and access contact information, surgeon websites and special offers before scheduling a consultation appointment. Link directly to locations, access maps and get directions to any listed Smartlipo surgeon.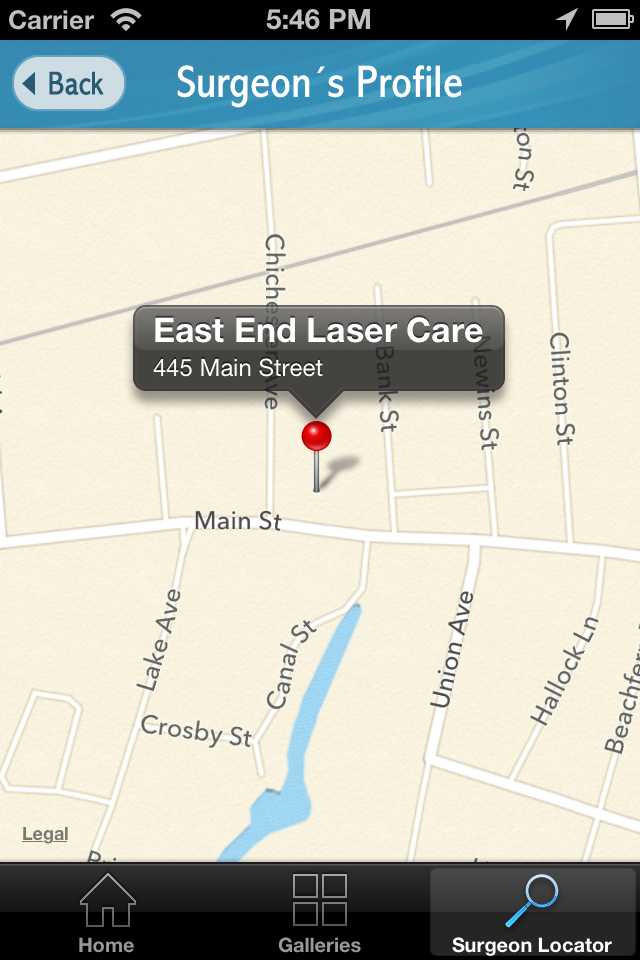 About Smartlipo: Smartlipo.com is a highly searched and acclaimed online directory resource for patients to learn about the procedure and connect to Smartlipo surgeon's throughout the country. The website features videos, before and after images and avails information and answers to the most highly searched key words and questions pertaining to Smartlipo procedures.