What is Smart Liposuction?
Smart Liposuction is a laser lipolysis procedure that utilizes laser technologies for liposuction and body sculpting. Laser lipo is becoming more and more popular as a minimally invasive surgical procedure to enhance body contour that far surpasses traditional liposuction in terms of safety and aesthetic outcomes in part because of its ability to spur collagen production along with skin tightening in treated areas of the body.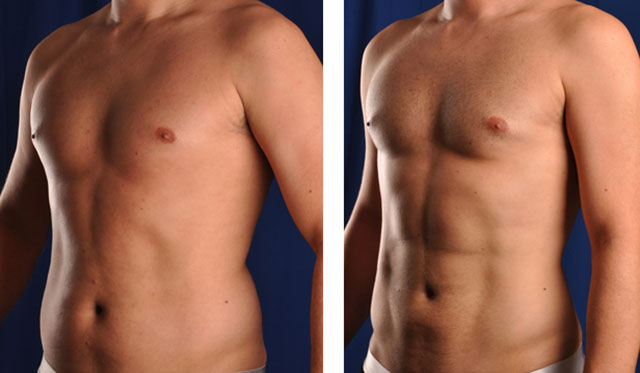 Though Smart Lipo is not a way to lose weight, it is an excellent way to target fat deposits on the body that are resistant to diets and exercise. The amount of fat that can be removed during a body contour procedure like Smart Lipo is limited, but Smart Liposuction results are striking nonetheless. As an alternative to traditional liposuction methods this new liposuction technique is designed to cause fat reduction in discreet, targeted areas of the body with minimal invasiveness.
What's the difference between regular Smart Lipo and Smart Liposuction Triplex?
The first generation Smart Lipo machine was built with two laser frequencies, which can provide the plastic surgeon with plenty of power to remove excess fat without damaging delicate soft tissues nearby like blood vessels and skin. Smart Liposuction Triplex, in contrast, is a more advanced machine that's capable of delivering three different wavelengths of light energy at targeted areas of the body. That extra wavelength of energy can give a plastic surgeon a little bit more precision during liposuction surgery. While performing liposuction during a cosmetic procedure, a plastic surgeon with Smart Liposuction Triplex has a more advanced tool at his or her disposal which can be helpful in achieving the best liposuction results possible. That being said though, many plastic surgeons are so well-versed in their liposuction technique that the Triplex machine is simply not necessary for them to achieve excellent results from plastic surgery using the first generation machine.
What are the advantages of laser treatment with the Smartlipo laser?
TA lipo procedure that makes use of a Smartlipo laser allows the plastic surgeon to be more precise in his or her fat removal efforts. The Smartlipo laser can be aimed at fat cells to melt them so that they can easily be removed from the body through a tiny cannula. Liquefied fat is easier to suction out of the body than fat cells that have not been liquefied. One of the biggest advantages of Smart Lipo is that fat can be removed through a smaller cannula than what's used in traditional lipo procedures. A smaller cannula means smaller incisions which means less chance of scarring.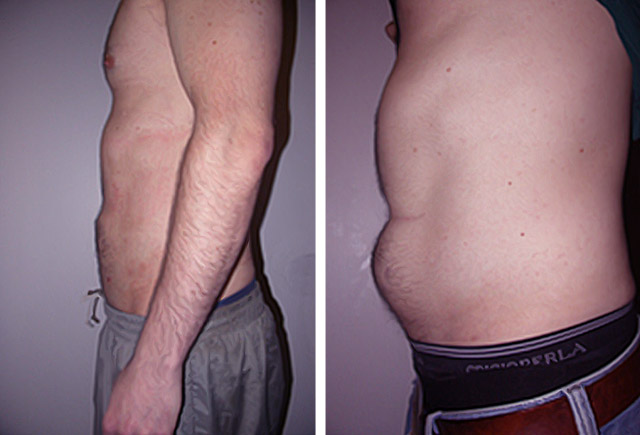 There are several other technologies like vaser liposuction that use special wavelengths of energy to liquefy fat cells before removing them from the body, effectively diminishing the size of the cannula needed to suction the fat from the body. But it's only with the Smart Liposuction procedure that patients can expect to see skin tightening from specialized laser wavelengths that increase the development of collagen fibers in the skin. Skin tightening is one of the major advantages of a Smart Lipo procedure. A typical liposuction procedure will remove fat cells from the body, but unless it's a laser liposuction treatment with Smart Lipo, patients won't see the skin tightening that makes this procedure capable of producing high-definition (Hi Def) results.
Smart Liposuction recovery is also less painful than recovery from traditional liposuction because the laser technologies make the procedure less traumatic for surrounding soft tissues like blood vessels and skin. As a result the recovery period is shorter and the pain after liposuction is lessened considerably. Additionally, patients will experience less bruising and swelling from their laser liposuction treatment, and they'll also be able to return to work faster.
Advantages of Smart Lipo
More effective laser lipolysis
Promotes tissue coagulation resulting in tissue tightening
Less recovery times
Less swelling
Less bruising
Faster return to work
Customized body contouring with a personal touch
Areas of the Body That Can Be Treated with Smart Lipo
Another major advantage of laser lipolysis with Smart Lipo is the fact that it can be used to target a wide variety of areas of the body. As a result, many patients today seek out Smart Liposuction face treatments including chin liposuction, a procedure that wouldn't be possible without the laser technologies of Smart Lipo. Chin surgeries are too delicate for traditional liposuction techniques, but not for Smartlipo. Double chin issues can easily be treated with this technology!
Smart Liposuction reviews regularly rave about the use of this technology to treat areas of the body like the upper arms. Smart liposuction for arms is popular because often, the arms have a lot of flabby, loose skin that responds well to the laser wavelengths that spur collagen production and greater elasticity in skin tissues. Man boob liposuction is another commonly targeted area that the Smartlipo laser can effectively treat but there are many others as well like the abs.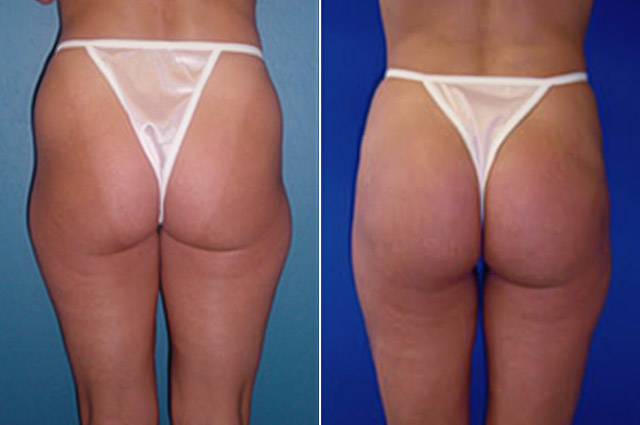 Liposuction is a less invasive procedure than a tummy tuck so a lot of patients opt to avoid big incisions and instead choose Smartlipo. Love handles don't stand a chance against the Smartlipo laser! Though it's possible to use other types of liposuction technologies on areas of the body like the hips or inner thighs, most patients today are choosing Smart Lipo. Inner thighs look more toned and have a smoother appearance when plastic surgeons use laser lipolysis.
Smart Liposuction recovery is also less painful than recovery from traditional liposuction because the laser technologies make the procedure less traumatic for surrounding soft tissues like blood vessels and skin. As a result the recovery period is shorter and the pain after liposuction is lessened considerably. Additionally, patients will experience less bruising and swelling from their laser liposuction treatment, and they'll also be able to return to work faster.
The following areas can be treated with Smart Lipo:
Neck / Chin
Chest / Breast
Abdomen (Tummy, Stomach area)
Waist / Love handle
Bra rolls
Back
Hips
Inner Thigh
Outer Thigh (Saddle bags)
Knee, and legs
Face
Neck
Jaw line
Abdomen
Arms
Male breast
Thighs
Recovering from a Smart Lipo Procedure
Smart Liposuction recovery is easier than recovery from traditional liposuction because this procedure causes less trauma to surrounding tissues. Laser lipo causes the blood in nearby vessels to coagulate, which results in less bruising and swelling. And it's easier to remove fat that's been liquefied, which means the plastic surgeon can be gentler on the body during the removal process. A gentle touch means less pain. And further, Smart Liposuction results tend to be much more natural looking than what's possible through traditional liposuction.
During recovery, it's important that you follow your doctor's instruction exactly. He or she will give you a compression garment to wear in the weeks following the procedure. The compression garment will support the tissues in the targeted area of the body as they heal. Keep in mind that the best results that you've seen online while perusing Smart Liposuction pictures came from patients who followed their doctor's instructions carefully.
Am I a good candidate for a Smart Liposuction procedure?
The best way to find out whether or not you're a good candidate for Smart Lipo is to schedule an appointment for an initial consultation and talk to your doctor about what you hope to achieve through laser lipolysis.
The best candidates for Smart Lipo are men and women who:
are in good health
have tried diet and exercise
have distinct areas of localized fat that are resistant to diet and exercise
have realistic expectations; Smart Lipo results may vary
realize that liposuction is not a treatment for obesity
Why choose Smart Liposuction?
Of all of the cosmetic medical procedures available to patients in the United States today, liposuction is the most popular. There are a variety of different liposuction techniques that are on the market today and Smart Lipo is an excellent choice because of its safety and effectiveness. Though traditional liposuction techniques were notorious for their long recovery periods, bruising, swelling, and side effects, Smart Lipo keeps these issues to a minimum. Through the use of laser technologies to melt fat while coagulating blood in the blood vessels, it is possible for patients to enjoy all the benefits of traditional liposuction without the long recovery periods.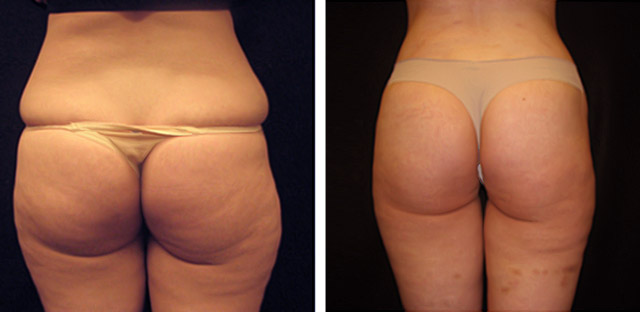 Through the use of more sophisticated techniques, it is possible to create exceptional body contouring results. For example high-definition liposuction, opens up new possibilities for patients who would like to see six-pack abs or a turtle tummy without spending hours at the gym.
Smart Liposuction Prices and Financing Options
The cost of Smart Liposuction varies depending on the patient, the plastic surgeon, the amount of fat to be removed from the body, whether fat transfer is going to be performed in tandem with the liposuction procedure and other factors. It's important that you find a board certified surgeon to perform your surgery. Never shop around exclusively for low Smartlipo costs because this can lead to poor results. Smart liposuction reviews regularly cite instances where patients sought out less expensive plastic surgeons only to end up with poor results.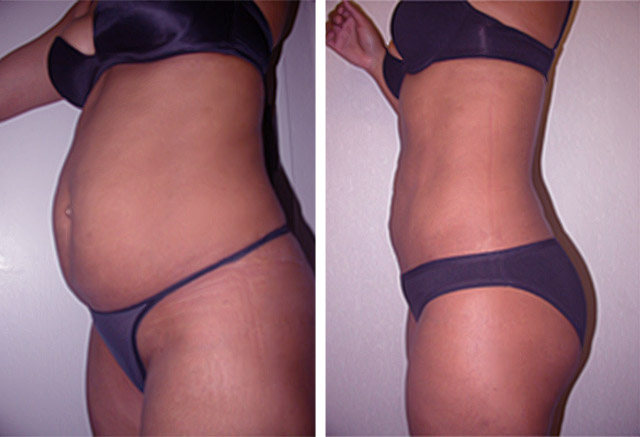 The following variables can affect the Smart Liposuction cost profile:
Geographic location where the surgery is to be performed
Whether the surgery will be performed in a big city or a smaller city
Whether the surgery will be performed in a clinic or a hospital
The skill, training, and experience of the plastic surgeon performing the operation
Whether local or general anesthetic will be used for the procedure
You might be able to negotiate with your doctor about certain aspects of your Smart Liposuction procedure to keep costs a little lower (like whether the procedure is performed in a clinic vs. a hospital setting). Or you can shop around for a plastic surgeon located in a smaller city rather than having the surgery performed in a large urban environment where Smart Lipo is in high demand. Be sure to choose a board certified plastic surgeon who has plenty of experience performing surgeries like yours, even if it costs a little more. Most surgeons offer financing options to make procedures more affordable.
Liposuction then and now
Tumescent liposuction  was perhaps the most important breakthrough in liposuction history, but laser technology has taken the procedure to the next level.  Laser lipolysis has increased the safety and effectiveness of liposuction, making very precise surgical maneuvers possible. While tumescent liposuction significantly increased the safety and decreased the risks involved in the procedure, lasers enhanced the final results.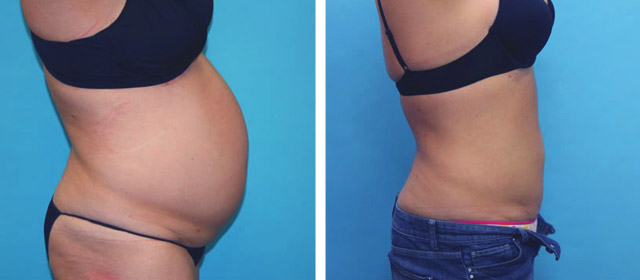 New technologies such as  ultrasound assisted, water-assisted and power-assisted liposuction  have provided surgeons with a tool chest of different possibilities to fit exactly to the patient's needs. Skilled surgeons can fit the various tools that are available today to the patient's exact situation knowing that improved technologies have significantly reduced the risks involved in these procedures.
The progress of Liposuction
Liposuction really got its start in the mid 1960's and the technique evolved substantially over the course of the 1970's and 1980's. During this time, a rotating scalpel was used to dislodge fat from the targeted areas. Patients who sought out the procedure during these eras endured significant blood loss and a high incidence of complications including infections and even death. Recovery from liposuction during these years was difficult and lengthy as well.
In time, the rotating scalpel was replaced with a more humane tool: the cannula. This hollow tube was able to cut down on some of the risks, side effects, and complications while creating even more desirable results from the procedure. Blood loss using the cannula and the pain caused by the procedure was still substantial and patients were given general anesthesia, increasing the risks associated with this "dry" liposuction technique.
In the mid-1980's,  tumescent liposuction  was developed. This procedure still used a cannula to achieve results, but the targeted area was first treated with a special saline solution that caused fat cells to swell or "tumesce". The solution also contained anesthetic medication to  numb the target area , making it possible for patients to have liposuction surgery without general anesthesia. The tumescent solution helped to prevent blood loss by constricting blood vessels. With the development of the tumescent liposuction technique, the safety of the procedure was substantially improved and recovery times shortened.